Dream Up : a new international Corporate Philanthropy programme in 26 countries, Belgium included
Sep 22, 2015, 21:13 PM
Title :
Dream Up : a new international Corporate Philanthropy programme in 26 countries, Belgium included
Dream Up is the name of the brand new international Corporate Philanthropy programme set up by the BNP Paribas Foundation. Announced last year during celebrations to mark the Foundation's 30th anniversary, Dream Up has now been launched in 26 countries. Running over three school years, projects under the programme will help some 30,000 children and teenagers who come from disadvantaged backgrounds or are living with a disability to develop and find fulfilment by practising an artistic or creative activity. The youngsters will receive guidance in such disciplines as music, visual and plastic arts, theatre, dance, circus arts, photography and video-making.
Careful local selection
BNP Paribas correspondents in each of the 26 programme countries have identified local charities and non-profit organisations running promising initiatives in this field that are in line with the objectives set for Dream Up and which match real local needs.
Priority has been given to projects likely to have a positive impact on the pupils' schooling, especially in terms of improving their school attendance and helping them to make real progress.
In Belgium, Carte Blanche, run by MUS-E , is the project backed by BNP Paribas Foundation and BNP Paribas Fortis Foundation
The Carte Blanche project is designed to foster artistic development at school. Four primary classes – two French- and two Dutch-speaking – at Brussels schools will be involved over three years. The same group of children will take part in practical arts sessions during those three years under the guidance of professional artists in three disciplines – visual arts, dance and music. Each year one of three partnering artistic institutions – Wiels contemporary arts centre, the Rosas - P.A.R.T.S dance company and the Flagey cultural centre – will be involved.
The four schools involved are located in underprivileged Brussels neighbourhoods. They cater to pupils from less-well-off backgrounds, whose families are mainly of foreign origin. During the 3-year programme, in addition to their creative development, the children will be encouraged to examine their own future prospects in dialogue (which will be video-recorded) with an artist or social worker.
Over and above the financial support granted by the BNP Paribas Foundation, BNP Paribas Fortis Foundation will finance a 3-year study whose purpose is to measure scientifically the impact of these arts workshops on the behaviour of the children taking part, especially on their school careers. This project provides a unique opportunity to follow the progress of a discrete group of underprivileged children over a long period of time.
Carte Blanche fits perfectly with BNP Paribas Fortis Foundation's philanthropy policy as it a) is a highly educational initiative designed to encourage underprivileged children to pursue their schooling and b) will enable the non-profit organisation to assess the impact of its activities and provide input to the work of other charitable bodies.
More info:
https://foundation.bnpparibasfortis.be/home
http://www.mus-e.be/en/content/visie-missie
Have a look to the Dream Up –video at https://www.youtube.com/watch?v=6dE3ngpDbmQ
Newsalert themes :
Corporate Social Responsibility
Real Estate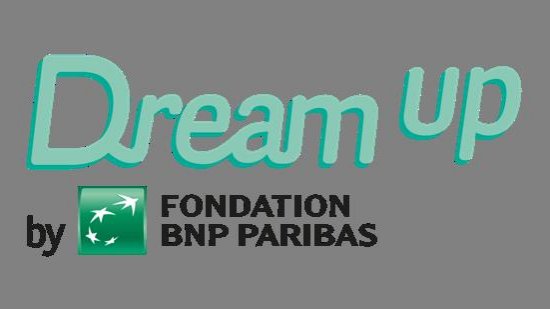 Related newsroom contacts
Related newsroom articles