Belgium's all-digital Hello bank! is celebrating five years of existence, during which it has delivered the innovations sought by its 485,000 increasingly connected members. Hello bank!, BNP Paribas Fortis' innovation lab, is unveiling two new advances for end of summer 2018, with the aim of entering the world of open banking.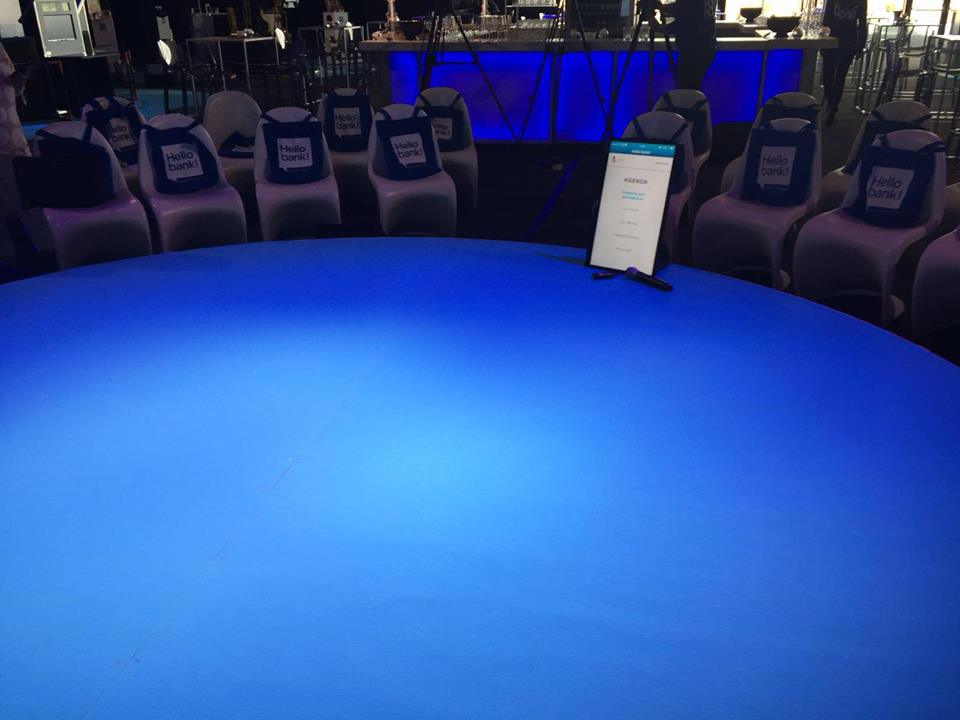 Hello bank! turns five today. This birthday is an opportunity for Hello bank! to look back on what it has achieved in Belgium since its launch, unveil two new innovations and look forward to a future of transformation, innovation and progress.
Hello bank! was launched in May 2013, and by the end of 2017 had 485,000 members. Currently, one in three people aged between 18 and 28 in Belgium is a member of Hello bank! This success is partly down to Hello bank!'s focus on the customer experience. "From the outset, we have sought to give our members the full benefit of digital technology, creating a unique ecosystem that offers security, performance and a range of banking and non-banking services that are both innovative and intuitive," said Michael Anseeuw, General Manager Retail Banking.
Becoming more and more digital, Hello bank! has currently 130,000 active web users and 394,000 active users of its mobile app.
Since its launch, Hello bank! has not just grown but constantly developed, in order to live up to its aim of playing a unique role in the Belgian market, offering both banking and non-banking services.
"With our agile approach and the excellent fit between our services and those of BNP Paribas Fortis, Hello bank! offers unlimited accessibility to its members," explained Michael Anseeuw. "Since it arrived in the Belgian market, Hello bank! has introduced several innovations in both traditional banking services and other services. For example, we have launched a crowdfunding platform and 100% digital mortgages."
And to emphasise its future-facing approach, Hello bank! is using its birthday as an opportunity to announce two major new innovations for its members: Hello fins! and Connected Space.
With Hello fins!, Hello bank! is making automated investment accessible to all
For Hello bank!, online robo-investment is a logical extension of its product range. Hello fins! – based on the Birdee technology developed by Belgian company Gambit Financial Solutions – will be launched end of summer, offering a fully automated and online discretionary portfolio management service. "The main aim is to provide our members with a digital investment experience that is secure, attractive and transparent," said Michael Anseeuw.
Hello fins! uses advanced algorithms to make financial decisions automatically and objectively, and the customer experience can be fully customised. The algorithms select customers' ideal initial asset allocation, and then automatically rebalance portfolios throughout the investment cycle. The available investments will consist of exchange-traded products, giving exposure to equities, bonds, alternative investments and cash.
A Connected Space open for third-party stakeholders
With Connected Space, Hello bank! will become a genuine ecosystem helping its members with various aspects of their everyday lives. To achieve that, Hello bank! is moving towards an open banking model.
Using APIs – application programming interfaces that are used to integrate and connect services from various providers – Hello bank! wants to enhance the customer experience by offering its members a single interface for both banking and non-banking products and services.
"We already have experience with APIs, because we use them for our crowdfunding platform, as well as for Hello home!. End of summer, we will integrate APIs from fintech company Tink, specialised in personal finance managment," says Lieve De Mol, Head of Hello bank!. "All of these services will be integrated into our new Connected Space ecosystem. At the same time, we are building APIs for our own products, such as online mortgages, so that they can be integrated into other ecosystems or industries. In some respects, we will make the bank invisible: it will simply become part our members' everyday lives, as natural as the air they breathe."
Through this new service – which will be launched end of summer – Hello bank! will help its members to live their lives to the full while also making their lives easier, by offering more than just banking services.
A LOOK BACK AT HELLO BANK!'S OTHER INNOVATIONS
Hello crowd!: 30 months of donations and €1.5 million raised
Hello crowd!, launched in October 2015 in partnership with Ulule, provides support to anyone with a good idea or an innovative project. It is an online, reward-based crowdfunding platform that has proven a major hit in the 30 months since it was launched. It shows how traditional banking and alternative financing solutions can complement each other for the benefit of the general public and entrepreneurs in the broad sense of the term.
In 2017, Hello crowd! continued to grow: 964 projects were proposed (versus 851 in 2016), 94 projects were funded and a total of €388,000 was raised. Since launch, 2,218 projects have been proposed and 356 of them have developed into crowdfunding campaigns. In total, the campaigns have attracted 20,078 contributions totalling €1.5 million. Since Hello crowd! was introduced, an impressive 68% of its crowdfunding campaigns have reached their targets. Its success is partly the result of the high-quality screening, along with the personalised coaching provided to those undertaking projects.
In 2018, 292 projects have been proposed, 54 have been funded and a total of € 182.000 has been raised.
Hello home!: a highly popular digital mortgage solution
Hello home! is carving out its own niche in the mortgage market by offering competitive interest rates, a simple solution and the market's most transparent offering. As Belgium's first online mortgage application platform, Hello home! has enjoyed growing success since it was launched in January 2016.
In 2017, 415,000 people used the innovative Hello home! solution, carrying out more than 311,000 mortgage simulations. Mortgage applications grew 97% to 3,100 in 2017, as opposed to 1,570 in 2016.
This year, the platform has already been visited 230,500 times, users have carried out 71,200 simulations and 1251 people have applied for a mortgage.
The dedicated website also provides tailored advice and a range of tools and information to help young homebuyers at all stages of the process.
Since its launch, Hello home! has focused on helping people buy real estate, but by the end of the summer users will also be able to apply for loans for a new construction.
Follow us at:
@hellobankbelgiq and @hellobankbelgie
youtube.com/user/HellobankBelgique and youtube.com/user/HellobankBelgie
facebook.com/HellobankBelgium