BNP Paribas Fortis and BNP Paribas Asset Management, market leaders in Socially Responsible Investing (SRI) in Belgium, are proud to announce that 76 of their products have received the new sustainability label conferred by Belgium's banking sector federation, Febelfin.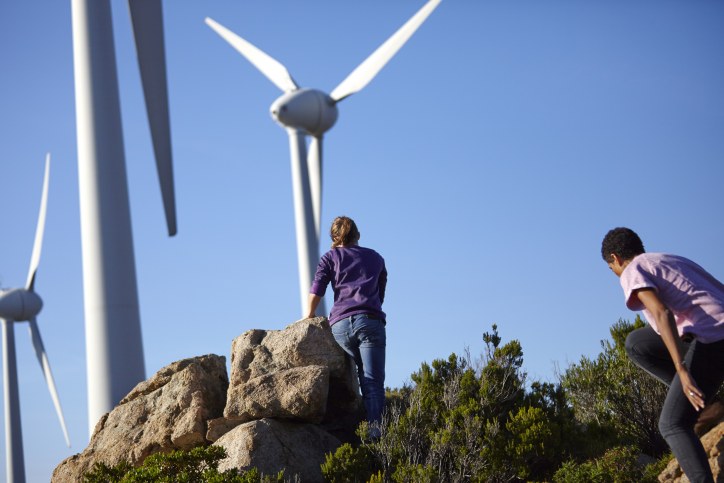 Febelfin has recently created a quality label certifying those financial products and services on the Belgian market that meet the minimum standards required to justify the description 'sustainable and socially responsible'. The first such labels have now been granted.
BNP Paribas Fortis and Fintro, as distributors, and BNP Paribas Asset Management, the BNP Paribas Group fund manager, are delighted that 76 of their products, including investment funds, fund of funds and unit trusts, have received the new label. The Febelfin label now joins a number of other labels conferred on BNP Paribas Fortis and BNP Paribas Asset Management SRI funds by recognised ratings and certification agencies such as Ethibel and Vigeo.
Stéphane Vermeire, General Manager, Private Banking & Wealth Management at BNP Paribas Fortis, declared: "The granting of this label is further recognition of our SRI policy and the initiatives that we've been taking over the last five years; moreover, it provides well-deserved encouragement to all our staff. The creation of this label also demonstrates investors' growing interest in sustainable investment products. I would like to thank all our clients who have – for many years now – placed their trust in our responsible investing solutions. The great advantage of the new label is that it provides a harmonised framework for assessing the quality of socially responsible investment initiatives. Our Bank has the firm intention of eventually bringing all our investment solutions under this label, to enable all our customers to support to the maximum the much-needed transition to a better world.
Marnix Arickx, CEO of BNP Paribas Asset Management in Belgium, underlined: "This label marks a new step in the process of incorporating strict environmental, social and governance criteria into our funds. This initiative enables us to demonstrate our expertise in the ESG field and to provide our clients with clear proof of the high quality of our investment process, which includes researching and generating investment ideas, portfolio construction, risk management, engaging with and exercising voting rights in companies in which we invest, impact measurement and reporting. Moreover, we're firmly convinced that it's in the long-term financial interests both of our customers and of the global economy to invest for a sustainable future."
The Febelfin label introduces a number of minimum requirements which financial products must meet in order to be called 'sustainable', both in terms of the selection process and the investment portfolio itself. The standard was drawn up with five principles in mind: a clear sustainability-oriented strategy; refraining from investing in companies or activities that cause great harm; a transparent policy regarding socially- contestable practices, such as nuclear power generation, tax evasion and the existence of the death penalty in the territory in question; provision of clear, comprehensible and comparable information for the investor; and independent monitoring of compliance with the quality standard.
Recognised expertise in the SRI field
Since 2015, BNP Paribas Fortis has pursued a policy of making socially responsible investment opportunities its standard offer to clients – i.e. the Bank's advisors will always offer a sustainable product in the first place, before considering any alternative that does not meet 'sustainability' criteria.
This approach has enabled BNP Paribas Fortis is the leader in SRI investment in Belgium, with some 180,000 of the Bank's customers holding such products. A total of €18 billion is currently invested on behalf of these clients in socially-responsible investment funds and 'funds of funds' (also known as 'umbrella funds'), structured products and insurance products wrappers.
Learn more about the sustainability label: www.towardssustainability.be
About
BNP Paribas Fortis (www.bnpparibasfortis.com) offers the Belgian market a comprehensive package of financial services for private individuals, the self-employed, professionals, SMEs and public organisations. In the insurance sector, BNP Paribas Fortis works closely with Belgian market leader AG Insurance. The bank also provides wealthy individuals, corporations and public and financial institutions with custom solutions for which it can draw on BNP Paribas' know-how and international network.