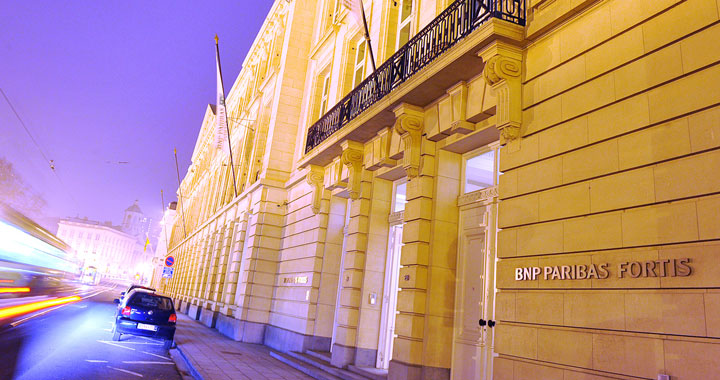 Daniel de Clerck, currently Head of E2E Operations, will become Chief Operating Officer (COO) and Chairman of the Works Council as from 1 January 2020, replacing Filip Dierckx. Daniel will be joining the Bank's Executive Board (ExBo) and will report to CEO Max Jadot.
As from the same date, Filip Dierckx will continue to serve on the Board of Directors in the capacity of Non-Executive Director.
The appointment of Daniel de Clerck is subject to formal approval by the General Assembly of Shareholders, to be held on 18 December 2019.
Chairman of the Board Herman Daems underlined: "On behalf of the Board and the entire BNP Paribas Fortis community, I would like to convey my warmest thanks and appreciation to Filip for the time, energy and effort he has invested in the Bank over the course of 36 years of which 22 years as Executive Board member. We know Filip as a hardworking professional and appreciate him for his analytical powers, his leadership and his immense dedication in good and challenging times alike. I'm glad that we can continue to count on his banking knowledge and experience as a Non-Executive Board member."
CEO Max Jadot stated: "I warmly thank Filip for the excellent collaboration as Vice-Chairman of the Executive Board and for his work as Chairman of Febelfin from 2011 until 2014. I hereby welcome Daniel to the Executive Board. Daniel has decades of experience in a wide range of commercial and support management posts at the Bank and, as Head of E2E Operations, has built up a wealth of specialist knowledge in processes and systems that will be a strong asset in his new task as COO. Daniel's career path, pursued entirely at BNP Paribas Fortis from trainee to ExBo member, is proof that we invest in, and grow, our people for the long term."
The scope of the COO role will remain the same with the following changes:
Finance, headed by Franciane Rays, will report directly to the CEO, at the same time becoming responsible for the ALM & Treasury, Tax and Economic Research departments.
The ALM Committee will be chaired by the CEO, with the CFO as Vice-Chair.
Khatleen Pauwels, currently in charge of E2E Operations Customers & Accounts, is to succeed Daniel de Clerck as Head of E2E Operations and will be joining the Executive Committee as of 1 January 2020.
Daniel de Clerck declared: "E2E Operations has been evolving towards an efficient, customer-oriented organisation since it was set up five years ago and I'd like to thank all E2E Operations staff for their efforts and contributions in this achievement. I'm fully confident that, with her experience as senior manager in a number of Operations departments, combined with her project management and technical skills, Khatleen will continue this transformation and manage the evolution to a bank-wide client service centre. I wish her every success in meeting this very important challenge."