On Thursday 28 November, BNP Paribas Fortis was declared 'Bank of the Year – Belgium' by The Banker magazine at the annual awards ceremony in London. The 'Bank of the Year' awards are conferred annually by a prestigious panel of industry experts to honour the best performers in the banking sector. This is the third year in a row that BNP Paribas Fortis has won the award.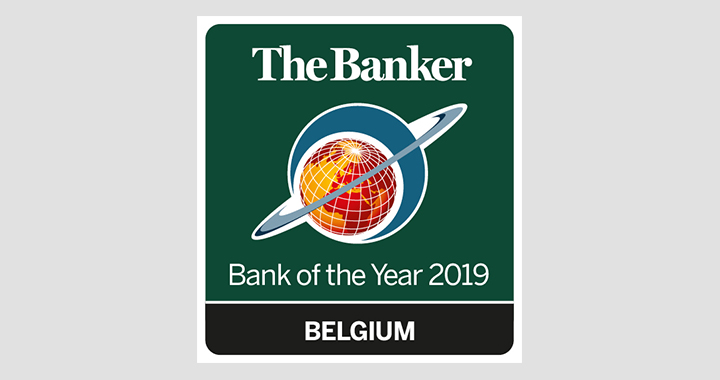 CEO Max Jadot stated: "Being honoured with The Banker's 'Bank of the Year' award for the third year in a row highlights the strong determination of our Bank and our staff to meet client needs and expectations and take up the challenges in an environment undergoing huge change. We strive to be a helpful partner to our customers, making daily life easier for them. Key actions are the development of user-friendly digital customer interfaces and services and the pursuit of efficiency, coupled with accelerated growth in selected areas where we can really make a difference. Furthermore, sustainability is an integral part of our DNA: making a positive impact on society is a vital component of our business."
At this year's Global Private Banking Awards ceremony in London on 31 October, the specialist magazines Professional Wealth Management (PWM) and The Banker, both published by the Financial Times group, already conferred the title of 'Best Private Bank in Belgium' on the BNP Paribas Fortis Private Banking & Wealth Management division.
The Banker, a Financial Times Group publication, has been providing global economic and financial intelligence since 1926 and has built a reputation for objective and incisive reporting, as well as being a key source of data and analysis for the financial industry.