BNP Paribas Fortis and GuiSquare have formed an agreement under which BNP Paribas Fortis will help finance the development of PaxFamilia.com – a platform that helps clients manage their wealth – by buying an equity stake, and market the product in future to clients of BNP Paribas Fortis Private Banking & Wealth Management.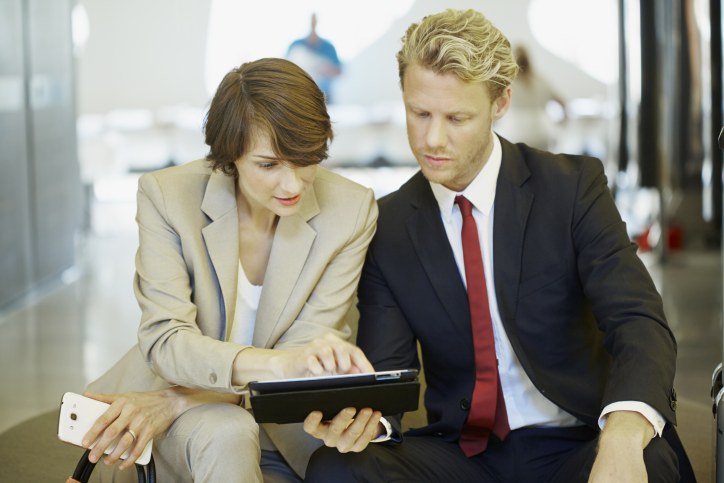 BNP Paribas Fortis and GuiSquare – which has developed a novel digital tool for managing personal and family wealth called PaxFamilia – have formed an agreement under which BNP Paribas Fortis will help finance the product's development by buying an equity stake, and market the PaxFamilia solution in future to clients of BNP Paribas Fortis Private Banking & Wealth Management.
As part of this private equity transaction, BNP Paribas Fortis is taking a minority stake of just over 25% in GuiSquare. The partnership will enable GuiSquare's founders and key staff to fulfil their development ambitions, maintain their independence and autonomy with respect to BNP Paribas Fortis, and keep their management team in place. PaxFamilia will continue to be marketed directly to other professional and personal clients in Belgium and abroad.
PaxFamilia was created in 2017 by Guillaume Desclée, Guillaume de Monie and Gaëtane Meurant, and aims to be a genuine "Digital Family Office". It is the only platform of its kind in the market, and adopts a user-focused approach to wealth-related information, offering users simple tools for managing, monitoring and passing on their wealth. The digital tool allows users to monitor their wealth dynamically, giving a clear, responsive and documented overview of a person or family's assets, including real estate. It also includes an inventory of gifts, an inheritance simulator and an electronic safe for storing, consulting and sharing documents securely and confidentially. PaxFamilia uses modern technical solutions (via application programming interfaces) that will make it easy to add on a wide range of additional services and information in future.
"This partnership confirms our commitment to developing and significantly improving the client experience through digital technology, but also our strategy of working with innovative young companies in order to offer our clients the most effective tools," said Stéphane Vermeire, General Manager Private Banking & Wealth Management.
"By joining forces with Belgium's leading player in private banking and wealth management, we are strengthening PaxFamilia's long-term prospects and credibility," added Guillaume Desclée, founder and chief executive of GuiSquare. "The partnership allows us to improve the service we offer to clients, while maintaining our autonomy and independence. We are also excited about the international prospects arising from the relationship."
Press contacts:
Valéry Halloy (BNP Paribas Fortis)
+32 (0)2 565 46 50
+32 475 78 80 97
valery.halloy@bnpparibasfortis.com
Hilde Junius (BNP Paribas Fortis)
+32 (0)2 565 47 37
+32 478 88 29 60
hilde.junius@bnpparibasfortis.com
Guillaume Desclée (PaxFamilia)
+32 (0)2 669 71 71
gdesclee@paxfamilia.com
PaxFamilia (www.paxfamilia.com) aims to help people make sense of their wealth-related information, giving them tools for managing, monitoring and passing on their wealth. PaxFamilia centralises and organises wealth-related information through reports and dynamic simulators, in order to improve wealth reporting within families and to provide a reliable basis for external advice.
BNP Paribas Fortis (http://www.bnpparibasfortis.com) offers the Belgian market a comprehensive package of financial services for private individuals, the self-employed, professionals, SMEs and public organisations. In the insurance sector, BNP Paribas Fortis works closely with Belgian market leader AG Insurance. The bank also provides wealthy individuals, corporations and public and financial institutions with custom solutions for which it can draw on BNP Paribas' know-how and international network.
BNP Paribas (www.bnpparibas.com) BNP Paribas is a leading bank in Europe with an international reach. It has a presence in 73 countries, with more than 196,000 employees, including more than 149,000 in Europe. The Group has key positions in its three main activities: Domestic Markets and International Financial Services (whose retail-banking networks and financial services are covered by Retail Banking & Services) and Corporate & Institutional Banking, which serves two client franchises: corporate clients and institutional investors. The Group helps all its clients (individuals, community associations, entrepreneurs, SMEs, corporates and institutional clients) to realise their projects through solutions spanning financing, investment, savings and protection insurance. In Europe, the Group has four domestic markets (Belgium, France, Italy and Luxembourg) and BNP Paribas Personal Finance is the leader in consumer lending. BNP Paribas is rolling out its integrated retail-banking model in Mediterranean countries, in Turkey, in Eastern Europe and a large network in the western part of the United States. In its Corporate & Institutional Banking and International Financial Services activities, BNP Paribas also enjoys top positions in Europe, a strong presence in the Americas as well as a solid and fast-growing business in Asia-Pacific.