A new fund of funds will help promising Belgian companies achieve international growth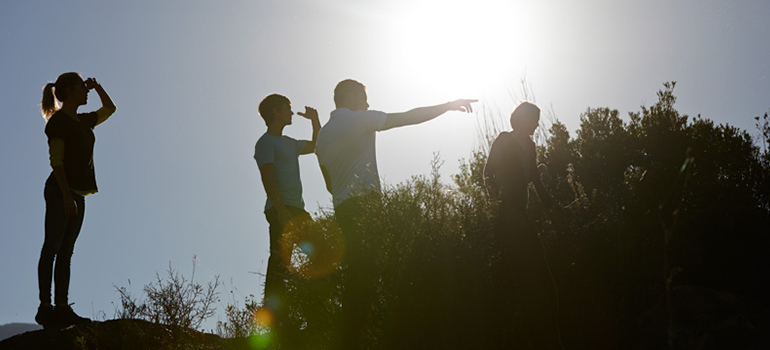 The Belgian Growth Fund (BGF), a fund of funds inspired by a successful model pioneered in Denmark, has been set up for the purpose of backing funds that invest in promising Belgian companies and help them grow their business at both national and international level.
The Belgian Federal Holding and Investment Company (SFPI/FPIM), which took the initiative in setting up the fund, together with service providers PMV – the Flanders Government-owned holding company – and BNP Paribas Fortis Private Equity, are delighted that the BGF has taken in €213 million at first close. The Belgian Growth Fund has attracted capital from institutional investors, including insurance companies, banks and pension funds, and also from family offices. Subsequent closings will see the fund's capital increase further.
Underpinning Belgium's prosperity
The Belgian Growth Fund is designed to boost the financial strength of Belgian growth companies , which are sources of business innovation and new jobs in this country. The BGF will be able to take larger stakes in such firms, thus allowing them to remain headquartered and managed in Belgium and develop their international business outwards from a Belgian base.
The Belgian Growth Fund's successful first close is extremely good news for the Belgian economy as it should help to strengthen the country's economic fabric. Going forward, a significant proportion of new jobs will be created by growth companies. Finance Minister Alexander De Croo underlined: "Our aim is to help more startups grow into scale-ups, thus increasing the impact of startups and growth companies on Belgium's prosperity and job-creation. At scale-ups you tend to find a wide variety of jobs at all levels."
"In recent years, promising startups in this country have usually been able to obtain sufficient resources in their first financing round but it's a little bit more difficult for scale-ups to find the necessary growth finance. It's often problematic for Belgian companies to attract investment of €10 million or more, because there are very few venture capital funds in this country that are able to bring that sort of money to the table," pointed out Michel Casselman, General Manager at PMV, explaining: "This means that Belgian growth companies usually have virtually no choice but to sell out to international corporations or to work with foreign investors that have no real connection with Belgium, with the consequent risk that these scale-ups will no longer be building growth from a Belgian base."
BGF well on track
The BGF is a 'fund of funds', which will not be investing in growth companies directly but via funds which invest in growth businesses in their area. The BGF will therefore build a varied portfolio with good diversification prospects, aimed at a broad range of investors. With an initial close of €213 million, the new fund is well on track towards the target size of €300 - 400 million and further capital injections will be sought from investors over the next few months.
"I'm delighted that BNP Paribas Fortis, a fund investment expert with an extensive national and international network, will be helping to select the funds that will go to make the Belgian Growth Fund a success. We are of course able to rely on our long-standing expertise in direct private equity investment and especially in fund investing," underlined BNP Paribas Fortis CEO Max Jadot.
in addition to financing provided by SFPI/FPIM, PMV and BNP Paribas Fortis, the Belgian Growth Fund has also brought on board institutional investors such as AG Insurance, Belfius Insurance, Ethias, KBC Verzekeringen, vdk bank and Crelan.
"The investment which AG Insurance is making in the Belgian Growth Fund fits perfectly with our policy of investing more in the real economy. We've supported this initiative from the very beginning, on the one hand due to its innovative financing structure and on the other because of the quality and expertise of our partners FPIM, PMV and BNP Paribas Fortis Private Equity," stated AG Insurance CEO Hans De Cuyper.
The final link in the financing chain
"We're very pleased to have been able to attract institutional capital to the Belgian Growth Fund. This will enable greater stakes to be taken in various funds," declared SFPI/FPIM Managing Director Koen Van Loo, explaining: "First and foremost, due to the strict investment rules to which insurance companies are subject, they're not able – or are scarcely able – to make venture capital investments. By enabling the government to participate in the BGF, and by working out a novel concept whereby SFPI/FPIM partly lends to this kind of investor – in addition to the diversification argument – we've been able to persuade them to invest in this class of assets. The Belgian Growth Fund is the logical final link in the Belgian financing chain. Going forward, we'll be able to help promising Belgian companies to grow internationally, while remaining based and rooted in this country."
The Belgian Growth Fund has retained Baker McKenzie to provide legal support.
For more information please contact:
Belgian Federal Holding and Investment Company (SFPI/FPIM)
Tom Feys, Chief Investment Officer
+32(0)2 548 52 32
t.feys@sfpi-fpim.be
Participatie Maatschappij Vlaanderen (PMV)
Jan Alexander, Head of Fund investments
+32(0)496 57 90 16
jan.alexander@pmv.eu
BNP Paribas Fortis
Mireille Kielemoes, Managing director Fund Investments

+32(0)478.88.53.94
mireille.kielemoes@bnpparibasfortis.com
About SFPI/FPIM (www.sfpi-fpim.be)
Established in 1962, SFPI/FPIM is a Public Service Corporation whose shares are entirely held by the Belgian State. In managing investment stakes on behalf of the State, SFPI/FPIM pursues its own specific investment policy targeted on the new economy, social impact, infrastructure and industrial enterprises and the financial and real estate sectors. SFPI/FPIM always acts in the interests of the Belgian economy.
About PMV (www.pmv.eu)
PMV is a dynamic investment company which helps to shape the Flemish economy by financing promising companies from their very beginnings, through to the growth stage and international development. PMV provides tailor-made financing solutions – including capital stakes, loans and guarantees – to all enterprises that have a good business plan and a strong management team. In addition, PMV runs, in conjunction with or on behalf of the Flemish government or other partners, projects which are important for prosperity and general wellbeing in Flanders. PMV currently has €1.2 billion under management in its portfolio.
About BNP Paribas Fortis (www.bnpparibasfortis.com)
BNP Paribas Fortis) offers the Belgian market a comprehensive range of financial services for private individuals, the self-employed, professionals, companies and public organisations. In the insurance sector, BNP Paribas Fortis works closely, as a tied agent, with Belgian market leader AG Insurance. At international level, the Bank also provides high-net-worth individuals, large corporations and public and financial institutions with customised solutions, for which it is able to draw on the know-how and international network of the BNP Paribas Group.